Welcome to a seminar about sustainability and responsibility as a business concept
Sustainability and responsibility has become major factors that drive profitability. How to take these aspects into consideration in your business?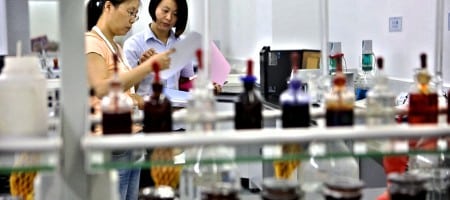 Learn about how two companies, ABB and NCAB Group, in the electronics industry have set up and implemented a strategy for sustainability. You will obtain an understanding of the factors that drives sustainability. You will get tips about what kind of activities are recommended to perform in the beginning and how to run a sustainable business.
The seminar will take place in Helsinki the 9th of February 2017.
Speakers and topics
Why is it important to add sustainability as part of a business concept today
Mikko Routti, CEO FIBS
Sustainability in the electronics industry, large company's approach
Hannu Rintala, Head of occupational health - ABB Group & HSE and Security manager - ABB Finland
Sustainability in the electronics industry, smaller company's approach, inspired by ISO 26000
Anna Lothsson, Strategic purchasing manager, NCAB Group
Interested in joining?
To sign up for the seminar please contact Veera Köpsi, Customer Support/Marketing coordinator NCAB Finland latest on 31/1 2017.
Email: veera.kopsi@ncabgroup.com
Phone: +358 44 335 7006
Seminar language is English.
Our latest news
Have you ever had a question at a meeting, but you look around the room and none of your colleagues seem to be asking it – maybe you're supposed to know? So you don't ask the question and think that you will figure it out later. What happens now, is that we rob ourselves and […]
READ MORE »
There are two key factors for the successful production of HDI PCBs: first, making the right choices at the design stage, and then carefully choosing the factory that can support the specific technical demands of the project. Chris Nuttall, Chief Operations officer at NCAB Group writes about this in the November issue of "The PCB Design Magazine".
READ MORE »
All our efforts are always focused on your production, and our Factory Management team will be manned during the whole Chinese New Year. But despite all the precautions we are taking, it could be good to think ahead and plan for the Chinese New Year to avoid disruption in your production.
READ MORE »