A Customer Support with great knowledge about the French and UK market
"I joined NCAB Group because I was interested in working for a growing international company, which has a great ambition such as being the number one PCB producer. It has also offered me the opportunity to move back to France to work for NCAB Group France after working for NCAB Group UK for a number of years," says Celine Nuttall, Customer Support at NCAB Group France.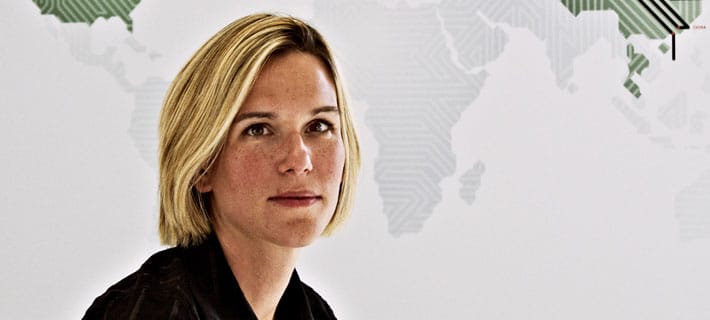 Céline Nuttall, Customer Support, NCAB Group France
"I studied business and marketing in France and UK, and during my last year in UK, I did some work experience in a PCB company. After offering me a permanent job I stayed for 14 years. I started as an office junior, then I became a customer support, a key account manager for France and my last role was Purchasing Manager for the company."
Today Celine Nuttall works as a Customer Support at NCAB Group France, and being one of the first employees within the French office, her role involves a number of different tasks such as purchasing / quoting, sales, logistics and accounting.
What do you think are the greatest challenges in your role?
"With NCAB Group France being a fairly new company within the French market, my greatest challenge is to keep our customers happy by offering the best possible service by applying the NCAB Values – we want them to be able to see the difference with NCAB compared to others. If they experience this then they will feel secure with us and we can win more of their business allowing us to grow."
Since Celine Nuttall have worked for NCAB both in UK and in France, she is well familiar with the culture within the NCAB Group. Even if they have companies in 13 different countries, with as many different local cultures, the NCAB Group is permeated by their shared values and culture:
"We all work for the same target, being the number one PCB producer, which I think creates a good atmosphere as we all compete for the same goal. I love the fact that everybody is happy to help if they can; no matter where they are – Russia, China, Sweden, Germany, UK … We are all colleagues not just different people in different countries."
How do you see the future or your next step within the NCAB Group?
"In the short term, I hope NCAB Group France grows as expected so that I can move away from some of the more basic tasks and focus on sales and purchasing which is more in line with my earlier career. Being part of the startup for NCAB Group UK and France, I have a very good understanding on how the NCAB Group functions and how we need to establish strong foundations at the start. Therefore in the long term, if NCAB Group continues to open new offices, I believe I can add value through offering guidance and training for our new colleagues and motivate them to embrace the NCAB culture and values in the best possible way."