Seeing to the customer´s best in the US market
Shawn Rocha, Purchasing Manager in NCAB Group USA has several years of experience from the American PCB market. He started 15 years ago at P.D Circuits, which later became NCAB Group USA.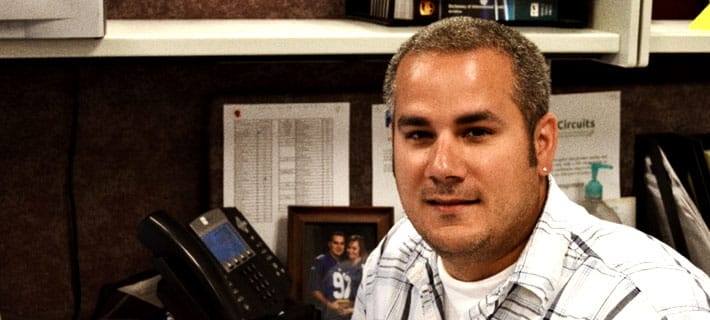 Shawn Rocha, Purchasing Manager, NCAB Group USA
"I started out in the logistic department as a shipping and receiving clerk then moved to the quality department as a quality inspector, moved up to supervisor and then became Quoting / Purchasing Manager," explains Shawn Rocha. His primary responsibilities are working with customers and sales representatives to make sure they get the best price and customer service possible. Working closely with lot of different customers with a lot of special needs is a challenge:
"My greatest challenge is balancing out each customer's requirements. Making sure every customer has all the information they need when making the decision to place their orders with NCAB Group."
Shawn Rocha describes his job at NCAB Group as working with a group of people who diligently strive together to achieve a common goal.
"I think the best part about working at NCAB Group is building relationships."
Building strong relationships is also one of the things he can see himself contributing with when it comes to develop the NCAB Group. "I will do my best to see that our business grows and think I will be a strong asset with my work ethic, and drive for success".