A specialist with control of the Russian PCB market
As the Managing Director of NCAB Group Russia, Vladimir Makarov knows all about the Russian PCB market, and how to do business there. To be successful in Russia this is essential: "Russia is a very large country with a particular way of the economy and traditions in business, so many of the processes successfully working in Europe are not applicable here."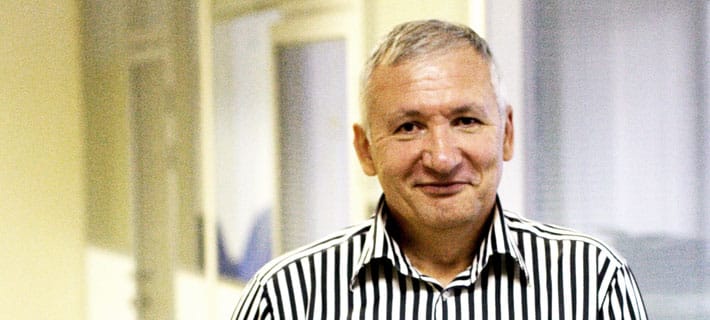 Vladimir Makarov, Managing Director, NCAB Group Russia
"The market of printed circuit boards sometimes seems simple. In fact it is not. Change of technologies, increasing customer demands for lead-time and quality are subjects we have to deal with daily. Thankfully I work with a team of professionals that makes an effort to create effective logistics systems, systems of quality control, engineering, customer support, etc. My job is to build a company that is able to solve increasingly complex problems and quickly adapt," Vladimir Makarov says.
Since 1999 he has been working together with NCAB, first as a supplier, then as MD for the NCAB Group Russia. They started from almost nothing, the turnover of the first year was about 6 million rubles, and have now become one of the largest players in the Russian market reaching a turnover of about 500 million rubles.
What do you think are the greatest challenge in your role?
"The main goal I would like to realize is partnership and build strong relations with all major consumers of printed circuit boards at our market."
You have been working at NCAB Group for a long time, what do you like most about your job?
"I like that the NCAB Group decisions are in line with the values of the company. This simplifies and speeds up the decision-making process and the solution is always focused on solving the customer´s problems. For me it is also important that the NCAB Group can produce almost any complex product. This is attractive to any creative member of our market of electronics manufacturing. Another important feature of the NCAB Group is the global structure: our companies are localized in 13 countries, in 3 continents, and customers – on 4 continents. This gives us a good opportunity to learn from each other and use best practices in our work."
Vladimir Makarov is proud of working in a company that has got quality and customer satisfaction as a number one priority. "We also have a very friendly relationship between employees of a variety of nationalities. It is extremely important! One can say that we have our own business-culture that pervades everything from decision making, communication to team work."
Last, but not least, how do you see the future or your next step within the NCAB Group?
"About the size: the next 5-7 years I see the presence of the NCAB Group in not less than 20 countries with a total turnover at least $ 200 million. About the technology: NCAB will not only use the most advanced technologies in the production of printed circuit boards, but also actively participates in the development and implementation of new technology. Our company is well organized, and growing rapidly. But being a realist I see the areas in where we can improve. And my colleagues and I will be able to achieve more!