Sustainable business - our responsibility
Quality and environmental management has been important to the NCAB Group for many years. During 2014 we decided to start using ISO 26000, an international standard for social responsibility, to help guide us in our work going forward. The result is a strategy covering ethical, social and environmental dimensions, with clear priorities for a sustainable business.
Our long term goals
Supply chain
Employees
Customers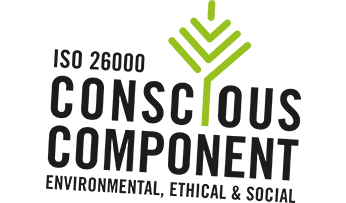 This is the symbol for all our sustainability work. It incorporates the vital dimensions of ISO 26000, environment, ethics and social and illustrates that we take full responsibility in everything we do.