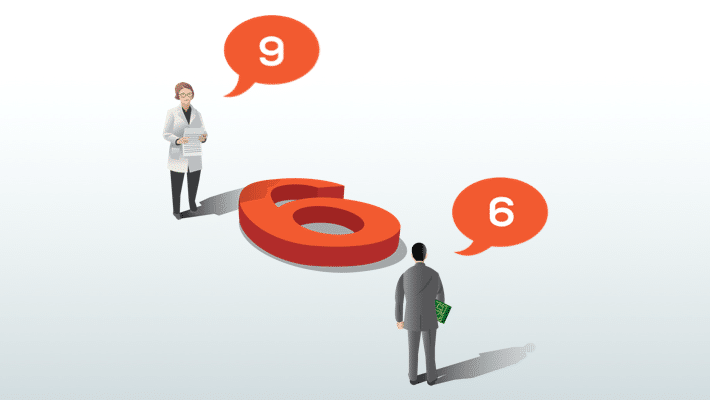 As a designer, you now have to think about more than just the software you design on. In order to ensure that you have a robust design you have to understand how to design for manufacturability (DFM), how to design for the environment (DFE), how to design for reliability (DFR), design for test (DFT), etc. Considering all of this means that we have to also be aware of the expectations and, in some cases, the correct terminology necessary to make this happen.
Guided by the IPC
In order to help the designer, the manufacturer, and the end customer work towards the same goal the IPC, the Association Connecting Electronics Industries, was created. Founded in 1957, IPC standards were created to standardize the assembly and production requirements of electronic equipment and assemblies. Through the use of IPC standards, board designers are able to design robust PCBs that achieve the necessary, minimize their time to market, and have confidence in a reliable board when the end product is used in the field.
But is the use of standards really that important? Absolutely. Consider producing PCB's without defined standards..
We would not always receive a product that meets our expectations.
We would experience the risk of various interpretations of the same aspect
We would not be able to secure the correct quality level
We would not be able to compare 'like for like' products or factories
A guaranteed time to market would be based upon chance rather than good factory selection and good design.
Now that we can all agree that we need standards, are the IPC Standards effective? Yes! Through implementation of IPC standards the designer, manufacturer, and end customer have seen some of the benefits below.

Source: TechValidate survey of 609 users of IPC Published: Jan. 5, 2018 TVID: C96-ADC-FD2
One of the most important things to notice is that IPC standards as the minimum benchmark help save the designer and manufacturer time before the product is built, during the manufacturing process, and after the final product is assembled, which results in saving money.
There are multiple documents within the IPC standards, and when used together these documents should lead both manufacturer and customer to consistent terms of quality and acceptability. These documents also allow the customer and manufacturer to work together to set the criteria for acceptance of products that use newer technologies.
Now if you're reading this and wondering about how to get started understanding standards and acceptability, there are many resources to help you get started. The IPC website, will help you learn more about the organization, and how to become a member. NCAB also provides resources to help you on your IPC journey. Our engineers will help you to learn which IPC standards you should consider depending on your end application. We also have certified IPC Trainers to teach your engineers about the acceptability of printed boards. Finally, you can work with us to produce your next PCB. Based off the 120+ Million PCBs we ship annually, we've identified 7 steps in our PCB production process where we go beyond IPC specifications.
Find out more about it here.
What can go wrong?
When we look at what can happen from failing to require, reference or follow specifications there are a few considerations.
Material produced can suffer from poor reliability. The cost to produce the PCB can be higher than needed, or subsequent builds of a same design can be inconsistent. It is critical to reference relevant industry specifications such as those released by the IPC. It is critical designs contain a complete and concise specification that does not allow for interpretation, but also that an adequate baseline is set to make sure customer and supplier are both on the same page.
A common example we see is a requirement for copper weights not referencing IPC minimums as detailed in the IPC 6012 and 600 specifications.
As an example: A fabrication drawing for a 6-layer design has copper requirements of 2 oz. for all layers. No additional information for copper thicknesses is detailed or external specification referenced. This fab data goes to three different manufacturers for build and some of the delivered PCBs show failures post assembly. During root cause analysis of the failures it is noticed there is variance in the copper thicknesses delivered. This could potentially be caused by failure to reference the IPC copper thickness chart for internal and external conductor thickness in the fabrication data allowing your manufacturer to interpret the requirement. This could theoretically result in external copper thickness ranging from 47.9um to 78.7um depending on what the fab house considers as 2 oz. finished copper.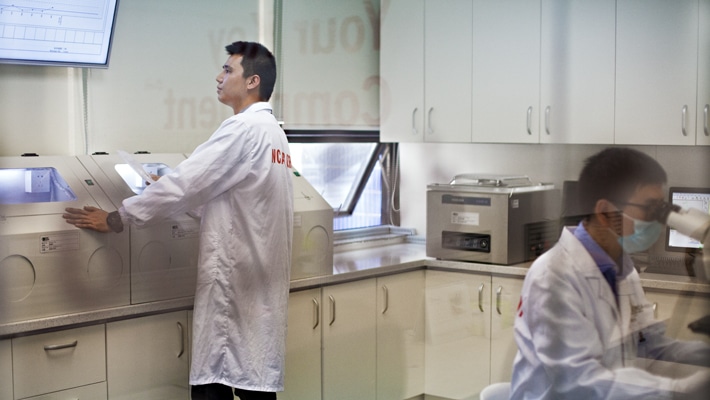 Andy Dai (standing) and Star Ye, Lab Technicians at NCAB Factory Management working in the NCAB Group lab at the Chinese office. NCAB's Laboratory evaluates and supports a comprehensive first article inspection process and assures that the products we are receiving are as ordered.
As a minimum, general specification like the ones issued by the IPC should be referenced in fabrication data to prevent a consistent baseline for build. We also recommend creating a robust general specification to bolster these baseline requirements. In addition to this, knowing your PCB manufacturer's standards are the only way to guarantee your PCBs will be built correctly, and consistently every time.
When moving parts to a new manufacture a solid specification will help to ensure the PCBs received are consistent with what you have already been getting.
The NCAB Group PCB specification
Our many years of experience in the industry have taught us that unit cost is not the only concern. Longevity and the reliability of the final product must also be a top consideration. At NCAB we strive to find ways to add value to the board while keeping the impact to the cost at a minimum.
While IPC standards are a solid foundation, our specifications dictate requirements that in some instances are above and beyond what IPC requires, yet we manage to do this in a way that adds extra layers of protection to the product. We consider this the lowest total cost.
One of our own standards we emphasize is that all holes will be plated per IPC 6012 class 3 requirements. This applies to all boards, even if they are not a medical product. This puts a very strong foundation on the circuit board. When the circuit board goes through the thermal cycles the board will want to expand in the z axis; a poorly plated hole will most likely be the weak link that will cause the board to fail.
In our PCB Specification we present 14 of the most important features for a durable PCB. In this film we talk about feature no 2 – No track welding or open circuit repairs. Read about the other features here.
Another standard we stress is no track welding or open circuit repair. We have found that a repaired circuit almost always has an impact on the finished product; be it on the impedance required, or in some cases on the overall reliability of the repaired trace. If the repair happens to be on an internal layer it is not visible, but it will still affect the finished product.
We also have other requirements such as a specific minimum solder mask thickness and a cleanliness requirement that is above what IPC requires. We have defined tolerances for profiles, holes and other mechanical features, all of these will contribute to the reliability and the longevity of the finished product, which becomes that much more important when you realize that the finished product may have a life depending on it.
Important to test performance and quality
Designing and manufacturing a PCB at the lowest total cost does not necessary mean price. A product built to specifications, by a PCB producer with knowledge and experience, including an established and proven set of standards, will ultimately produce a product that will withstand its intended lifecycle.
The best way to reinforce the different standards put on PCBs is by testing the performance and quality of the end product. This can be done using cross-sectional testing, as well as more in depth testing of chemical properties seen on the board after manufacturing. NCAB gathers performance data on all their productions to further analyze the key performance indicators of main processes within the facilities. With this data, changes can be made to ensure the reliability of all products in further cycles. It's also the reason that all of our products are 100% electrically tested at multiple times in the manufacturing process. This guarantees that if any boards had defects there are multiple checkpoints to confirm they can be found.
This is how we perform electrical testing. For all steps in our production process – read more here.
We also have a secondary inspection team in the factories to make sure that product is in line with procurement data. The extra constraints put in place are part of the general standards that all boards must pass through before they reach the customer. All these strict requirements on standards help to achieve our internal quality performance goal of 99.3%. The quality of the finished board is one of the best ways to verify the standards placed in each step throughout the process.
Quality and reliability are essential to compete in the marketplace and critical to a company's profitability and reputation. By implementing a set of standards throughout the processes for manufacturing, it can help ensure better performance, longer life of products and compliance with regulations. Furthermore, standards allow to produce electronic assemblies that meet certain stringent quality tests down the line, it can reduce costly delays and any rework or potential scrap.
Read more about our product specifcation and don´t hesitate to contact us if you have PCB-related questions!