Working at NCAB Group
One of our greatest goals is to attract, keep, and develop the best employees, in a workplace where everyone is engaged and takes pride in their work.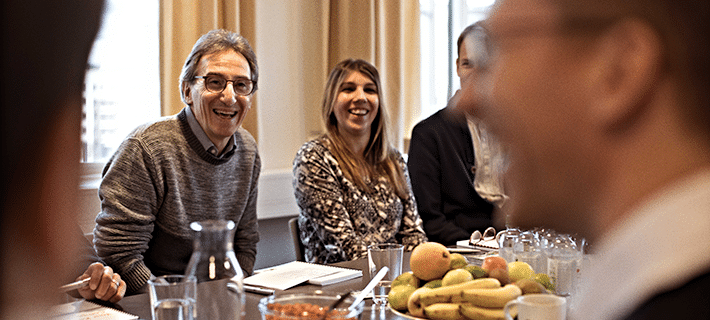 Stefano Bianco, Key Account Manager NCAB Group Italy and Caroline Brailey, Operations Assistant NCAB Group UK, during the NCAB Group Global Introduction meeting. A great opportunity to meet colleagues from around the world.
We want to offer a stimulating and challenging work environment. To make that possible, we take help from our values:
Quality first
,
Strong relationships
and
Full responsibility
. They form a mainstay for our work and serve as a framework for decision-making, and should be present in everything we do.
READ MORE »
Personal development and engagement
It is important for us that our employees grow. Because when the person grows, the Group grows. Therefore we have regular Personal Development Appraisals (PDA) and follow ups, where you and your manager create and determine goals, activities, work life balance, training needs and career opportunities in an Individual Development Plan.
We have mentorship programs (as both mentor or mentee), job- office- and country rotation, internal training programs such as our highly appreciated KAM School, Customer Support training, Technician education and Leadership development program, study visits to factories and other offices, and much more.
We also want our employees to feel engaged and take pride in their work, to know where we are going and how we're getting there. And we are very proud that our work has shown results – Our Engagement Index 2017 was 87 (benchmark 77). NCAB Group was nominated Employer of the year 2017 and ended up as top 3 out of 110 companies in the award "Powered by People", based on a yearly employee survey.
Working in a global organization
We know that the best way to learn is to learn from your colleagues through meeting and sharing. One important part of this is our NCAB Group Global Introduction for all new employees. The introduction is held at the Head office in Sweden and the main focus is on team building, our values and business ethics. It is also a great opportunity to get to know people from different parts of the organization. And every year, the whole of NCAB Group travels to a European city where we all meet, learn and inspire each other – celebrating our accomplishments and looking further ahead in the future.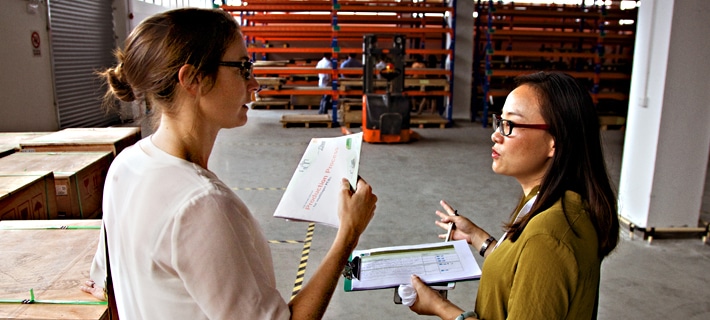 Sanna Magnusson, Marketing Manager NCAB Group and Jenny Zhang, Sustainability Manager NCAB Group China on a factory visit.
A sustainable business
We take full responsibility of what we manufacture - and we expect you to do it as well. During 2014 we decided to start using ISO 26000, an international standard for social responsibility, to help guide us in our work going forward. The result is a strategy covering ethical, social and environmental dimensions, with clear priorities for a sustainable business.
READ MORE »