Nieuws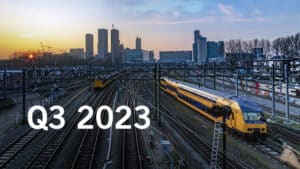 Despite the weak market, we are satisfied that we continued to deliver strong financial figures and cash flow. We also successfully offset the falling prices and lower prices to customers through a higher gross margin.
Schrijf je in voor onze nieuwsbrief
Uw contactgegevens worden opgeslagen en gebruikt om u de nieuwsbrief te sturen. Het door u opgegeven e-mailadres kan worden gebruikt om u informatie te sturen waarvan wij denken dat u die mogelijk interessant vindt. Uw contactgegevens worden alleen gebruikt door NCAB Group. Door op "Verzenden" te klikken, gaat u hiermee akkoord. Raadpleeg ons privacybeleid voor meer informatie over hoe NCAB uw persoonlijke gegevens verwerkt.