HDI: Make the right choice from design to volume
Modern electronic products are expected to offer evermore advanced functions, while the products themselves are becoming increasingly smaller. This puts greater demand on the PCB design and the aspects relating to the PCB manufacturing process.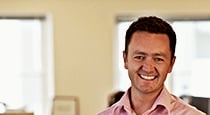 There are two key factors for the successful production of HDI PCBs: first, making the right choices at the design stage, and then carefully choosing the factory that can support the specific technical demands of the project.
Chris Nuttall, Chief Operations officer at NCAB Group writes about this in the November issue of "The PCB Design Magazine."