Design guidelines for Multilayer PCB, HDI PCB, Ultra HDI PCB, Flex / Rigid-Flex PCBs, Semi-Flex PCB, Copper coin and Stackups and Impedances are available for download.
Our design guidelines in brief
More than 30% of the Gerber data packs we receive contain issues. This generally includes ambiguous information, errors, design rule conflicts, missing information and contradictions between the data and specifications. Use our PCB design guidelines as a checklist and wherever possible, we always recommend that you involve your PCB producer as early as possible at the design stage.
Please note – When using a combination of parameters, it is vital you always consult your local NCAB technical contact person.
Sending... Please wait as this can take a while...
Access our Design Guidelines
To access our Design Guidelines as a PDF, please complete the short form below.
You will receive a link to the download page by e-mail - please check your spam folder if you don´t receive it.
Your contact information will be saved and will be used to send a link to the page where you can download design guidelines. The email address you have provided may be used to send you information we think you may find interesting. Your contact information will only be used by NCAB Group. By clicking on "Send" you will be agreeing to this. For further information about how NCAB processes your personal information, please see our Privacy Policy.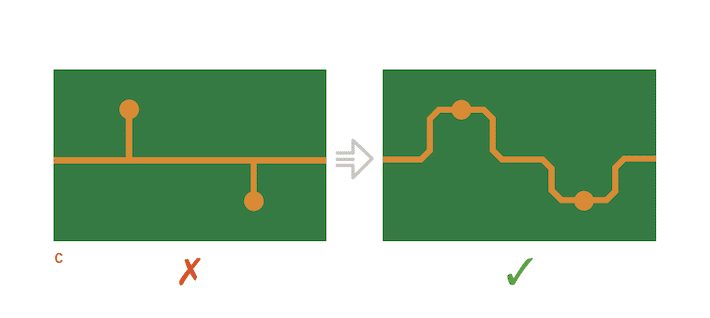 PCB design tools – for reliable printed circuit boards
We have created PCB design tools for engineers, designers and anyone else involved in the PCB design or production process. Our current PCB design tools are PCB design guidelines, PCB design tips, PCB design checklist and PCB cost drivers.