Flexible PCBs (Flex)
What are the available structures for flexible circuit boards?
There are numerous, different structures available. The more common ones are defined below:
Single sided flex (IPC-6013 type 1) Coverlay (polyimide + adhesive) bonded onto an adhesiveless single sided FPC core. With or without stiffeners.
Double sided flex (IPC-6013 type 2) Coverlay bonded onto both sided of an adhesiveless double-sided FPC core (two conductive layers) with plated through holes. With or without stiffeners.
Multilayer flex (IPC-6013 type 3) Coverlay bonded on both sides of an adhesiveless construction containing three or more conductive layers with plated through holes. With or without stiffener. Capability is 4L.
Please contact your local NCAB Group company if you need further information or assistance, we are always happy to help you.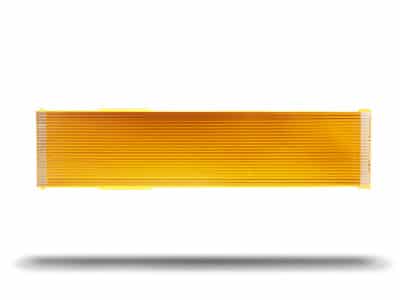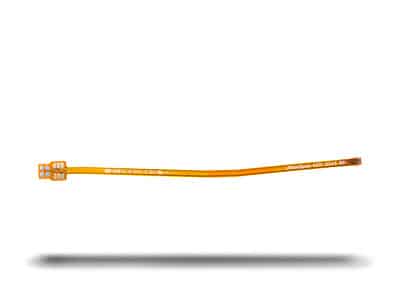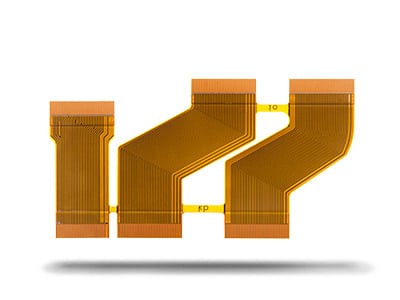 | | |
| --- | --- |
| Feature | NCAB´s technical specification |
| Number of layers | 1 – 6L |
| Technology highlights | Mainly polyimide materials, flex PCB's are necessary when motion of the PCB is needed, when 3-D interconnections are necessary (i.e. replacing cables and connectors) or when these are both combined due to limited available space. |
| Materials | Polyimide, Polyester |
| Profile method | Laser cutting, punching, rout |
| Copper weights (finished) | 18μm – 70μm |
| Minimum track and gap | 0.075mm / 0.075mm |
| PCB thickness | 0.05mm – 0.80mm |
| Maximum dimensions | 450mm x 610mm |
| Surface finishes available | OSP, ENIG, Immersion tin, Electrolytic gold, Gold fingers |
| Minimum mechanical drill | 0.15mm |
| Minimum laser drill | 0.10mm standard, 0.075mm advanced |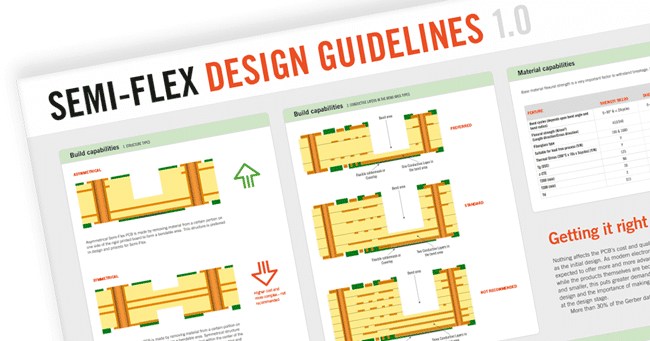 Download our design guidelines
To prevent getting it wrong from the start, we have put together our design guidelines, to use as a checklist.
You can find design guidelines for semi-flex boards, rigid-flexible circuit boards and multilayer and HDI boards.