Flexible PCBs (Flex)
The demand for flexible PCBs is increasing in all business segments with especially strong demands from medical, military and industrial markets. Since the volumes normally are quite small for these segments NCAB works with a number of HMLV (high-mix, low-volume) factories in Asia that fit the technology and volume requirement. NCAB Group has a 8 M€ spend in this segment which makes us one of the strongest PCB suppliers for low volume flexible boards for medical and industrial applications.
Please
contact
your local NCAB Group company if you need further information or assistance, we are happy to help you.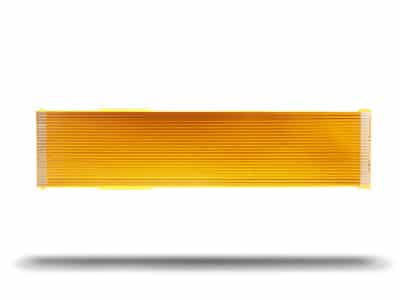 2L Flex - technical specification: IPC 6013; materials: THKD100520JY/FHK0525L/M-RID-6015 UP(Y); surface treatment: plating gold/nickel; board thickness: 0.3+/-0.05mm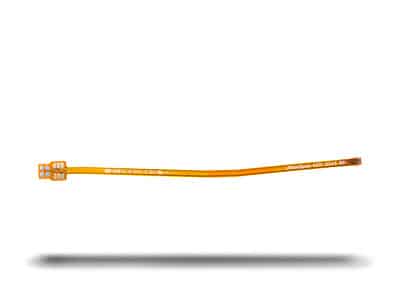 2L Flex - technical specification: IPC 6013; materials: THKD100520JY/FHK1025L/RID-5025YPY/3M468; surface treatment: plating tin with selective gold/nickel; board thickness: 0.3+/-0.05mm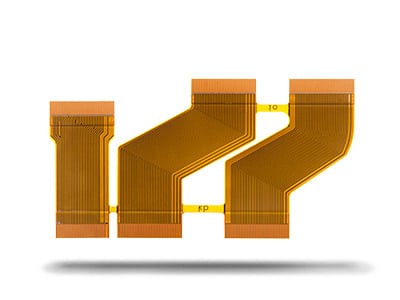 2L Flex - materials: Shengyi SF-305; surface treatement:ENIG
Flexible PCBs - Technical specification
DOWNLOAD SPECIFICATION (PDF) »
| | |
| --- | --- |
| Feature | NCAB´s technical specification |
| Number of layers | 1 - 6L |
| Technology highlights | Mainly polyimide materials, flex PCB's are necessary when motion of the PCB is needed, when 3-D interconnections are necessary (i.e. replacing cables and connectors) or when these are both combined due to limited available space. |
| Materials | Polyimide, Polyester |
| Profile method | Laser cutting, punching, rout |
| Copper weights (finished) | 18μm - 70μm |
| Minimum track and gap | 0.075mm / 0.075mm |
| PCB thickness | 0.05mm - 0.80mm |
| Maxmimum dimensions | 450mm x 610mm |
| Surface finishes available | OSP, ENIG, Immersion tin, Electrolytic gold, Gold fingers |
| Minimum mechanical drill | 0.15mm |