Heinie von Michaelis new Managing Director of NCAB Group Germany
NCAB Group Germany, with headquarters in Sweden, one of the world's largest suppliers of printed circuit boards (PCBs) announces Heinie von Michaelis as their new Managing Director.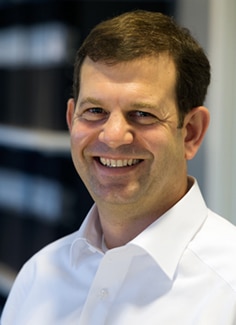 "We are very pleased that Heinie von Michaelis has joined us", says Hans Ståhl, CEO NCAB Group. "With Heinie we have a person with extensive knowledge of the electronics industry, and also considerable leadership and growth experience. These factors are important regarding NCAB Group's future development."
Von Michaelis brings considerable experience from the electronics industry. Most recently he worked with major European electronic component distributors for Atmel. Previously he worked for several years as a Key Account Manager at Infineon, and in regional sales for PCB Manufacturer AT&S. All this has given him valuable experience in Key Account Management, Regional Sales and Distribution management in semiconductor and PCB markets.
Germany is the largest PCB market in Europe and the customers have high demands, which fits NCAB Group very well.
"I look forward to the opportunity to grow with the company in Europe and especially the German speaking countries, Heinie comments. "This is a challenging industry and anyone who has done business directly with China understands the challenge to reliably and effectively bridge the language and cultural differences. I am convinced that the NCAB Group model provides our customers with a valuable service combining local technical support in German with an outstanding Factory Management team in China. While NCAB is very well known in the Nordic countries, the biggest challenges for us in Germany are creating awareness among new customers, and recruiting and training new employees to sustain our growth."