NCAB Give Back Day – giving back to the world around us
In 2018 all employees at NCAB Group were given one working day to spend on any non-profit activity of their choice – a Give Back Day.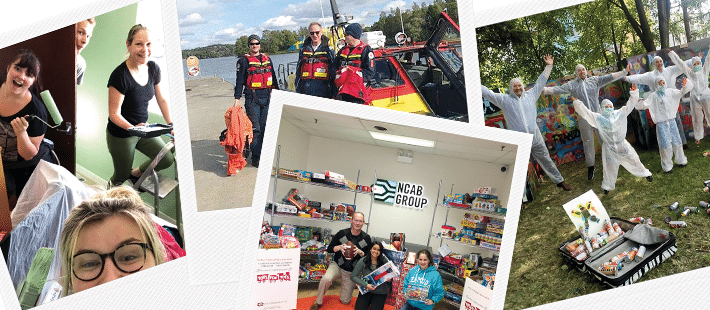 We know that giving makes people happier, so we think that this day will not only create joy and wellbeing, but also inspire us and others around us to start or continue to give back to the society and the people around us.
Employees have had the opportunity to support local charities, organisations, schools and events, or any other kind of voluntary work. Stories, experiences and photos are shared on our intranet. More than 150 employees from over ten different countries have contributed to society with their Give Back Day.
Here are some examples of activities that were done during different Give Back Days:
Picking up litter in a park and on a beach
Organizing a blood-donation bus to the office, and inviting neighbors to participate
Supporting schools for children with special needs
Organizing a charity dinner
Re-painting a wildlife rescue center
Raising money for a Christmas tree, trimmings, stockings and dinner for a family in need
Volunteering for an event that focuses on strengthening integration and enable meetings between newly arrived immigrants and established citizens
Assisting a First Aid course
Volunteering on a boat at the Sea Rescue Society
Socializing with elderly at two retirement homes
Collecting unwrapped toys to donate to families in need for Christmas
Supporting an organization that funds hot meals for children from poor families
.. and so much more. And we are just getting started!