NCAB Group acquires Quicktronics Scandinavia
NCAB Group, one of the world's largest suppliers of Printed Circuit Boards, with headquarters in Sweden, has on the 31st of December 2016 acquired Quicktronics Scandinavias PCB business in Denmark.
- We are happy to announce that NCAB Group has acquired Quicktronics Scandinavia in bankruptcy. We will do our outmost to support new and old customers with good service and delivery of Printed Circuit Boards with the best possible quality. We are further on happy to announce that Susanne Revieccio, who used to work for Quicktronics Scandinavia, from today will be a new member of team NCAB Group Denmark.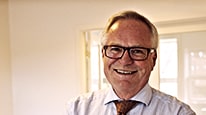 Susanne Revieccio will together with her new colleagues secure the best possible transfer to NCAB Group, says Bjarne Nielsen, Managing Director NCAB Group Denmark.
The major benefits for our customers will come from our extensive supply base in China and increase in resources world wide. It is our steadfast commitment to provide boards with superior quality and provide the best customer service at the lowest total cost.