NCAB Group expands in Italy
In December 2016 NCAB Group established a company in Italy. The office is located in Piacenza, approximately 70 km southeast of Milano.
So far three employees have been hired and we are searching for more competent staff to quickly gain growth.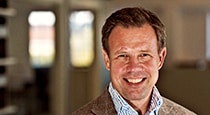 "We have for a longer time looked at expanding in Italy, and we are happy to finally start marketing the start-up of our new NCAB company. The PCB market in Italy is the second biggest in Europe after Germany. The market is fragmented with many middle sized EMS and OEM companies, which suits the NCAB Group business model well. With the new office located in Piacenza just south of Milano, NCAB will focus on northern Italy, where also most of the PCB purchasers are located", says Anders Forsén, CFO NCAB Group.

Pascal Lequerre is the Managing Director of NCAB Group Italy and has got an extensive background in the PCB business. "I am really looking forward to establish NCAB Group in Italy. It´s an interesting market with lot of business opportunities for a company like NCAB Group."
CONTACT:
Pascal Lequerre, +39 338 777 26 95, pascal.lequerre@ncabgroup.com