NCAB Group Factory Day 2016 - with the PCB in focus
How will the future of PCB production look like? How can we progress, develop and increase our performance together? This was the main topics of the NCAB Group Factory Day that took place on the 8 March in China.
The event gathered 200 visitors from factories and NCAB Group. During the day there was a panel discussion with management from NCAB Group and the management of Suntak, Jove, Fastprint, and Shengyi and the topic was future trends in the PCB industry, and questions discussed was, amongst other things, how will factories in China grow in a tougher economic environment? How to keep and develop employees? Will there be more consolidation of factories? What is your main challenge going forward?
The day ended with a banquet where Hans Ståhl, CEO of NCAB Group, Chris Nuttall, Chief Operations Officer of NCAB Group and Jack Kei, MD of NCAB Group China, delivered the award for best performance factories in 2015 in the cathegories Excellent Factory, Quality Performance, Delivery Performance and Service.
During the banquet the guests were entertained with traditional music, Peking Opera, singing and dancing by a Chinese performance group.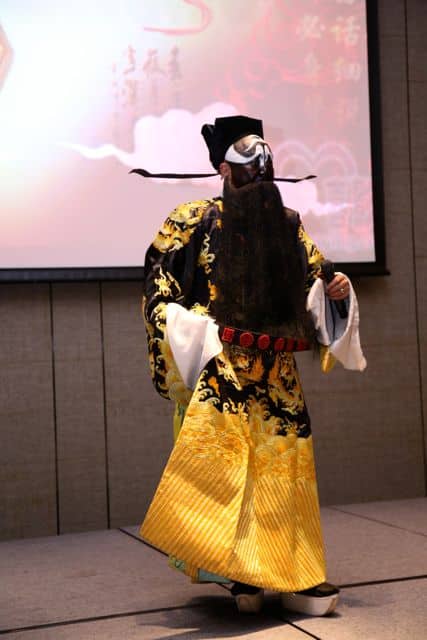 Our latest news
Have you ever had a question at a meeting, but you look around the room and none of your colleagues seem to be asking it – maybe you're supposed to know? So you don't ask the question and think that you will figure it out later. What happens now, is that we rob ourselves and […]
READ MORE »
There are two key factors for the successful production of HDI PCBs: first, making the right choices at the design stage, and then carefully choosing the factory that can support the specific technical demands of the project. Chris Nuttall, Chief Operations officer at NCAB Group writes about this in the November issue of "The PCB Design Magazine".
READ MORE »
All our efforts are always focused on your production, and our Factory Management team will be manned during the whole Chinese New Year. But despite all the precautions we are taking, it could be good to think ahead and plan for the Chinese New Year to avoid disruption in your production.
READ MORE »