Pascal Lequerré, MD NCAB Group Italy, interviewed by PCB Magazine
Working closely with the Factory and acting out of the box – this is NCAB's winning formula!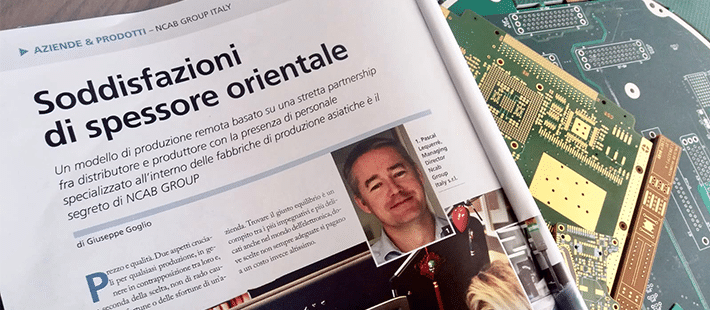 Pascal Lequerré, Managing Director of NCAB Group Italy, gives his view on the local PCB market and speaks about the NCAB Group´s unique way of working.
Our latest news
Learn all about the sustainability work carried out in our factories.
READ MORE »
On the 16th November, we released our Interim report for January – September 2018.
READ MORE »
The public Chinese New Year holidays 2019 are February 4th through to February 10th. We have made a list of a number of proactive measures to think about to avoid disruption in your production.
READ MORE »