How can you predict the future for the PCB market?
For NCAB Group and the rest of the PCB industry, sadly there is no magic crystal ball to provide an answer for our questions. Yet, information is available that when pieced together can provide a fairly reliable insight into where we can expect to be in the near future – these pieces of information can be considered to be our 'barometers' and in mapping their movements and trends we can ensure that NCAB Group is well positioned whatever the outcome.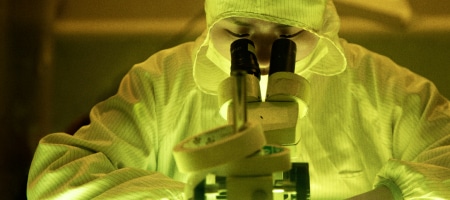 Some key barometers that have, and are going to influence the PCB market moving through Q1 and into Q2 include positive GDP expectations for the US (2.8%) and China (7.2-7.5%) with Europe posting a return to positive number (1% overall), but whilst this sounds optimistic this is not a walk in the park and growth will be hard fought for most. This is to a degree, reflected in the purchasing manager index when considering the Eurozone and the US. However China does post a reduced figure on the back of reducing production output and employment figures.
Other factors which must be considered exist beyond the widely available economic factors and these include, but not limited to, understanding impact of rising labour costs, tightening of environmental standards which will close polluting factories and movement (and the real influence upon the factory)of the RMB against the USD / Euro. Combine these with an understanding of China's five year plan; its influence on the varying and migrating manufacturing clusters within China and we can see that the outdated view of old China, where increasing the amount of 'cheap' labour was the solution to almost all challenges, is coming to an end.
China will remain the powerhouse of electronic manufacturing for some time to come, but the demand will not only be driven by export demand which cannot be controlled, but also by an increasing desire for growth of the domestic market thus offering some buffering of external economic factors.
So where do we predict the future will take us?
Currently we are balanced between increased pressures being faced by the factories and a market which is not as buoyant as some of the barometers predict it will be. Whilst this keeps us stable in the short term, the longer term outlook does predict manufacturing growth within a potentially reducing stable of 'thoroughbred' factories - this is when those who are unprepared face supply chain problems.
More details can be found in the latest copy of the NCAB Group market watch.