Kelly Davidson has joined the team in NCAB Group USA
NCAB Group USA welcomes Kelly Davidson, as their new Accounting Manager.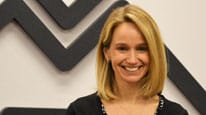 Davidson has a successful track record of growing businesses in both corporate and new venture environments. In her new role, she will manage both financial organization for the company and client accounts to provide improved visibility into cash flows, revenue and expenses. Additionally, Davidson will deliver management information for accurate decision-making based on clear understanding of performance, while lowering costs of operations. She is adept with clients and regulatory authorities as with numbers and systems. Davidson holds a Bachelor's degree in Business and Economics from Skidmore College in New York.