NCAB Group USA welcomes Wayne Antal and Carl Moehring
NCAB Group strenghtens its USA office with a new Western Region Sales Manager, Carl Moehring, and a new Key Account Manager, Wayne Antal.
Wayne Antal - Key Account Manager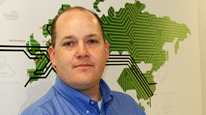 Antal will ensure seamless support to NCAB's customers, sales representatives and sales management. He will focus on priorities for new accounts and new opportunities, and maximize quote closure rate and profitability. Additionally, Antal will organize the service among multiple departments to support customer needs. Previous to NCAB Group, Wayne Antal worked at Endicott Interconnect Technologies where he was Program Manager / Technical Project Manager.
Carl Moehring - Wester Region Sales Manager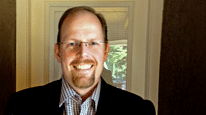 In his new role, Moehring will oversee the development and implementation of sales plans for his region to support the overall sales goals of the company. His duties include sales forecasting, monitoring and adjusting sales goals. Additionally, he will select, develop and manage the western sales team. Carl Moehring has got an extensive background in the electronics industry, most recently as a manufacturers' representative with Advanced Interconnect Solutions.
Our latest news
Learn all about the sustainability work carried out in our factories.
READ MORE »
On the 16th November, we released our Interim report for January – September 2018.
READ MORE »
The public Chinese New Year holidays 2019 are February 4th through to February 10th. We have made a list of a number of proactive measures to think about to avoid disruption in your production.
READ MORE »