Although China is the center of the global PCB industry, NCAB Group's sourcing strategy includes a variety of locations, giving us the ability to meet requirements of customers while assuring that the right factory is used for producing the right boards. Kelsen Liu, Director of Operations for NCAB Factory Management team in Taiwan, explains the value that the Taiwan supply chain adds.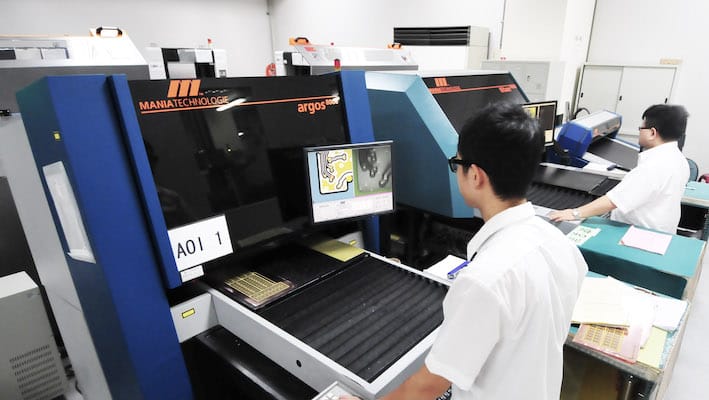 How would you describe NCAB's Factory Management organization in Taiwan?
"It is similar to the organization NCAB has had in China for a number of years, but on a smaller scale. Our team of 11 employees has a dedicated focus on quality, logistics and commercial support, with some engineering advice and support when this is needed. Our quality control team works on-site in the factories checking our orders prior to their shipping, providing a quality performance of 99.86 percent. Like the rest of the world, we have seen some challenges concerning delivery performance this year. But through our strong local presence and continuous communication with the factories, we always make sure that our orders are prioritized within production."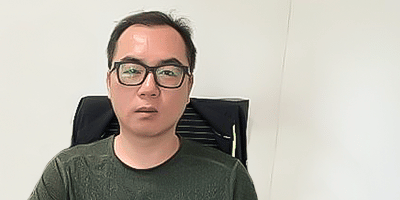 "We have an excellent history in supporting customers with both HMLV and quick turn prototype orders".

Kelsen Liu,
Director of Operations NCAB Factory Management in Taiwan
How does the factory management structure add value to customers?
"Being local, we can really own the orders we place at the factories, following up on them daily and making sure they are prioritized. We have very efficient communication with the factories. This has been a real benefit during 2021, considering the pressures that our factories, like many other global supply chains, have seen with demand increasing so rapidly. Another aspect is that our quality team is made up of Certified IPC Specialists that each has over a decade's experience, a real added value since they know all sorts of different boards and what to look for in the final quality inspection. Really knowing and understanding the factories means that we also help our customer service teams and account managers in finding and approving the real sweet spots of our factories and the areas where they will excel, to the benefit of our customers."
What are the strong points of the Taiwanese supply chain?
"Firstly, we have an excellent history in supporting customers with both HMLV (High-Mix, Low-Volume) and quick turn prototype orders. All our factories are located within 30 minutes of the airport which gives our quick turn business truly impressive lead times. We also have an approved factory that offers some very advanced technical capabilities within the 0-3 sq.m. batch size range, allowing us to offer some of the most complex boards within NCAB's approved factory list. These include very complex HDI structures, any-layer microvia, a very wide range of UL approved materials and tight feature and hole-size tolerances. Finally, through our compliant offices in the USA, we have also been able to build a special and approved process that allows us to supply products complying with the International Traffic in Arms Regulations (ITAR) from Taiwan, which not many companies can support off-shore."
How does the NCAB supply chain differ from our competitors?
"Our local presence with an entire team makes it possible to forge strong relationships with our factories. We are regarded as partners and well-supported in critical times. We also share our needs with them and they share their development areas and strategies with us. This way we are aligned on how to grow looking forward. Our own quality team is present in the factories to ensure that only good-quality boards are shipped, and any issues or concerns are quickly and plainly communicated. As Director of Operations I myself have frequent meetings with top management from our supply chain. Our quality requirements are stricter than our competitors and a benchmark for the factories."
What is the process for finding the best partners for the customers' products?
"It's rather simple. We have approved our factories for technology and volume-driven elements, so we know the areas where they will excel due to the audits that take place as part of the approval process. We also determine the capability limits that we will approve them for, along with checking their approvals such as IATF 16949 and AS9100 and understanding what materials they are UL approved for. This forms the basis of our approval and is also included in our quote software."
Where do you see the biggest challenges in the Taiwanese supply chain and what are the plans for developing its offering?
"There are a number of challenges. The first is commercial. Many customers compare Taiwan with China and there is an obvious difference in costs, although as I stated before, we can offer advantages in terms of technology and competitive lead times for prototypes. We offer out-of-China options for customers wanting to buy outside of China. Another challenge is operational. Taiwan is facing labor shortages, which has been felt a lot during the surge in demand in 2021 – not unique to Taiwan. When it comes to improvement of our offering, our aim is to continue to develop the product offering within niche markets covering HMLV and prototypes/quick turn, with the NCAB way of working and quality/delivery performance. In terms of factories we are currently looking at a sourcing program for supporting HMLV production orders of a higher technology than currently available."
"Our local presence with an entire team makes it possible to forge strong relationships with our factories".

Kelsen Liu,
Director of Operations NCAB Factory Management in Taiwan
How do current supply chain trends impact in terms of supply performance?
"We have not experienced the electricity shortages that China has had to deal with, but when there are issues in China it leads to a flow of orders to Taiwan which impacts the capacity of our factories here. The trade conflict between China and the USA has also contributed to increased Taiwan orders. The resulting increase in capacity utilization can impact supply, but our factories are used to this and with our priority support, NCAB can manage it with good supply security."
How do you see the future for the Taiwanese supply chain?
"We know that China is and will remain the center for volume PCB production, but Taiwan remains strong within HMLV and quick turn/prototype and we will continue to develop higher technology products. We offer important support for customers purchasing through Taiwanese factories and that is not going to stop. In fact, we have an ongoing project looking at how we can develop our service and support and really implement the full factory management package within our ways of working. Taiwan will continue to be an important part of NCAB's supply chain."