Single & Double sided PCBs
The NCAB Group product portfolio includes double sided PCBs for a wide range of applications from medical to industrial controls. This is a segment that is decreasing as our customer's demands for high layer count boards increases. However we still sell for more than 15M€ with the same quality standards and expectation as our more advanced boards.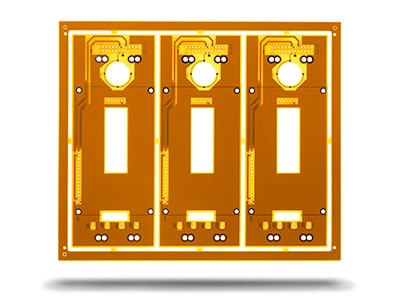 Double sided layers 2L – general description: flattened HASL process; materials: FR-4 – Nanya; soldermask color: yellow; line width and space: 0.3/0.33 mm; hole size: 0.5mm, industry control.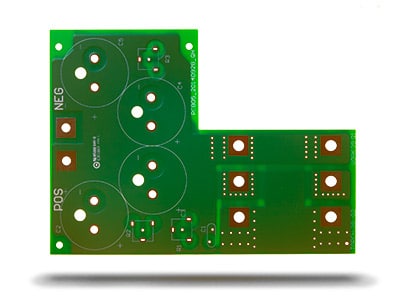 Double sided layers 2L – materials: Shengyi S1170; surface treatment: HASL treatment
Single & Double sided PCBs – Technical specification
DOWNLOAD SPECIFICATION (PDF) »
| | |
| --- | --- |
| Feature | NCAB´s technical specification |
| Number of layers | 2 layers |
| Technology highlights | Epoxy glass dielectric materials laminated with copper cladding of varying thicknesses. |
| Materials | FR-4 standard, FR-4 high performance, FR-4 halogen-free. |
| Copper weights (finished) | 18μm – 210μm, advanced 1050μm / 30oz |
| Minimum track and gap | 0.10mm / 0.10mm |
| PCB thickness | 0.40mm – 3.2mm |
| Maxmimum dimensions | 510mm x 650mm |
| Surface finishes available | HASL (SnPb), LF HASL (SnNiCu), OSP, ENIG, Immersion tin, Immersion silver, Electrolytic gold, Gold fingers |
| Minimum mechanical drill | 0.30mm standard, 0.20mm advanced |