A copper coin PCB is a multilayer PCB but with the addition of a solid piece of copper, called a coin, embedded into the PCB's stack-up. This allows a direct thermal connection from one side to the other or from a specific layer to an outer layer.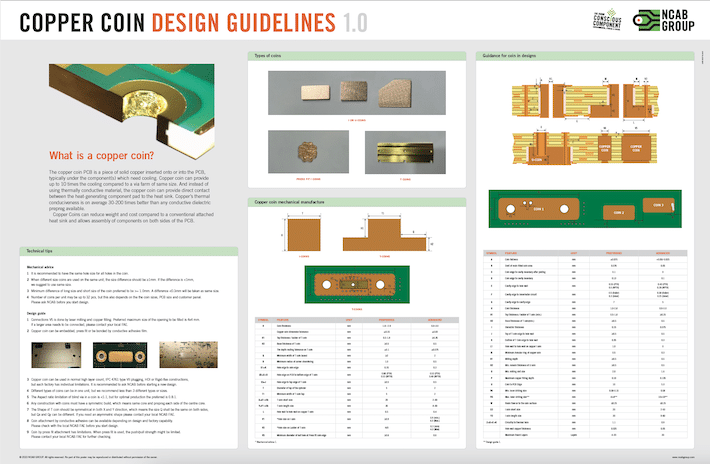 Design guidelines for copper coin
Download our PCB design guidelines for Copper Coin to get your design right from start.
Learn more about copper coin