Single & Double sided PCBs
The NCAB Group product portfolio includes double sided PCBs for a wide range of applications from medical to industrial controls. This is a segment that is decreasing as our customer's demands for high layer count boards increases. However we still sell for more than 25M€ with the same quality standards and expectation as our more advanced boards.
Please
contact
your local NCAB Group company if you need further information or assistance, we are happy to help you.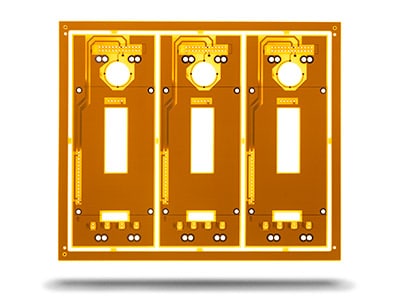 Double sided layers 2L - general description: flattened HASL process; materials: FR-4 – Nanya; soldermask color: yellow; line width and space: 0.3/0.33 mm; hole size: 0.5mm, industry control.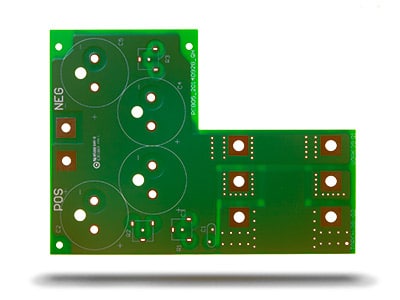 Double sided layers 2L - materials: Shengyi S1170; surface treatment: HASL treatment
Single & Double sided PCBs - Technical specification
DOWNLOAD SPECIFICATION (PDF) »
| | |
| --- | --- |
| Feature | NCAB´s technical specification |
| Number of layers | 2 layers |
| Technology highlights | Epoxy glass dielectric materials laminated with copper cladding of varying thicknesses. |
| Materials | FR-4 standard, FR-4 high performance, FR-4 halogen-free. |
| Copper weights (finished) | 18μm - 210μm, advanced 1050μm / 30oz |
| Minimum track and gap | 0.10mm / 0.10mm |
| PCB thickness | 0.40mm - 3.2mm |
| Maxmimum dimensions | 510mm x 650mm |
| Surface finishes available | HASL (SnPb), LF HASL (SnNiCu), OSP, ENIG, Immersion tin, Immersion silver, Electrolytic gold, Gold fingers |
| Minimum mechanical drill | 0.30mm standard, 0.20mm advanced |