In the current business climate, with some lingering effects of the pandemic and a global economy impacted by high inflation and increasing interest rates, PCB factories have come under pressure. It is during times like these when corners are at risk of being cut, and we have seen more and more signs of this happening with materials being changed or process controls being relaxed in order to ensure shorter delivery times or to save costs.
To minimize risks within all areas of PCB production – not only regarding the material or processes used – the importance of using the right factories cannot be emphasized enough. To source the right factory is a comprehensive process.
When things go wrong
Despite all proactive processes and actions in place to quality assure and prevent risks – things may go wrong and the sooner we identify the problem and its severity, the quicker we can act and put measures into place.
As we considered the changing market conditions with factories being potentially overstocked, following declining capacity demand and facing shelf life issues – we saw a risk that substitutions for equivalent materials might be made by the factories as they try to consume the stock to not risk expiry dates. We therefore started to investigate with factories.
The investigation yielded results
During this heightened period of investigation, it was noticed there were two different colors of base material when comparing a recently received product to an older version. Were the materials used the same that we / our customer specified?
With our 100+ strong factory management team, we promptly conducted on-site investigations across all our main factories in China and Taiwan. Not only did we check that the approved brands of materials were being purchased along with the factories' ERP data, but we also carried out intensive paper trail audits. These audits involved verifying the materials that we had called for, checking against the materials that had been released into production, and checking that data against laminate manufacturers job numbers from material receipt to material cutting and issue. The purpose of these audits was to ensure that the materials ordered matched what was used in production.
In cases of some of the less standard materials (either by brand or performance characteristics), we were quickly able to correlate what materials had been purchased in square meter volumes and compared that data with what the factory claimed they were shipping.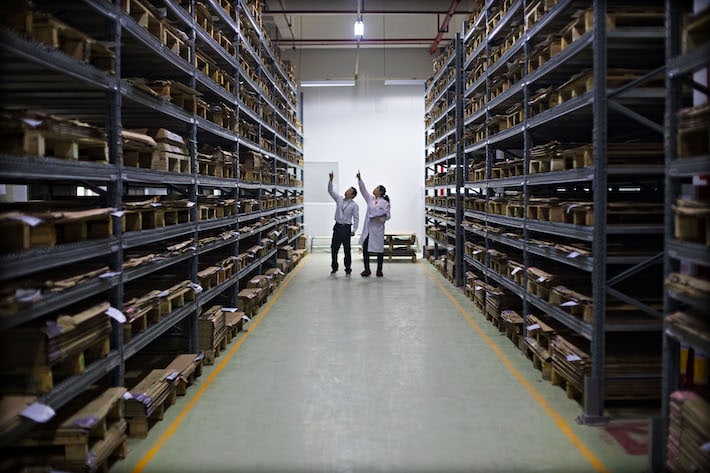 The result of this intensive activity was that we found instances, within one factory, where materials have been substituted, without approval, to equivalents and the materials that were defined in our inspection reports and certificates of conformity were incorrect – they listed the 'original' material requested when equivalent had been used.
Even though the equivalent materials were internationally recognised materials, and of similar performance characteristics, their substitutions had not been approved by NCAB or our customers.
When this happens there is no room to stay quiet and hope the product continues to work. When NCAB delivers a PCB, we want it to be exactly what our customer ordered. There is no room for hope, there is no room to take risks as failure is not an option.
Gather reliable information onsite
NCAB implemented a process to work through this event – we diverted all available Factory Management resource so that we were onsite at the factory in question and continued to investigate, but at a much larger scale. We considered our complete order book and continued with our paper trail audits of productions back to material release and receipt, assessments of stock held on site and walking production checking live orders for compliance.
This has been a difficult situation to investigate and work through, but through being onsite and auditing in local language, we have been able to gather reliable information, understanding what orders have been impacting and containing the situation.
Even though we have commitments and confirmations that this practice has stopped, we remain on site as we verify production of our orders, ensuring that they are compliant against the specifications of our customers.
Upon gathering the information detailing which orders and projects have been affected, we have been fully transparent as we communicated this news to those customers affected.
We have, and continue to, work with them as we share all information on materials used, comparing technical specifications as we understand implications and find the best solutions that allow us to move forward.
Improved processes
NCAB has a very robust audit process, which focuses on all processes within the factory and how they produce our PCB's that typically requested three auditors during a three day period. In additions to this, NCAB also conducts mini-audits, on processes where risks have been identified (either due to quality, technology or delivery concerns) or improvements could be made. However, in light of the above, we have changed our way or working so that rather than relying upon ERP/system data checked against requirements and factory inspection reports to judge that correct materials are used, we have ramped up more paper based assessments to provide the level of trust that we need moving forward. Additionally, the job specification for our QC team has been adjusted so that this does not simply become a periodic check during audits, but part of the daily activities.
This combined with the fact that all audits are conducted in the respective local language, means that now there is no hiding behind what our audit team is told, versus what they see within the factory records.