NCAB Group Germany welcomes three new employees
"I´m happy to welcome Antonio Paffile, Rena Rahimjan and Uwe Zimmerman to our German office, says Heine von Michaelis, MD, NCAB Group Germany. "I look forward to strengthening our team with our new colleagues in order to accelerate our journey to provide the best possible service to our customers in the German speaking PCB market."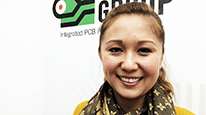 Rena Rahimjan will work with logistics and has gained her working experience at several logistic companies. Rena spent time as a child in Beijing and speaks Chinese.
Uwe Zimmermann is our new Key Account Manager, and will strengthen our Sales Team with responsibility for the western half of Germany. Uwe brings extensive sales experience from both PCB and EMS companies.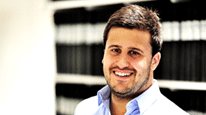 Antonio Paffile joins our Customer Support team. Before joining NCAB, Tony worked at several global catalogue electronic component distributors.
IN GERMAN: NCAB Group Germany heißt drei neue Mitarbeiter willkommen
"Ich freue mich, Antonio Paffile, Rena Rahimjan und Uwe Zimmerman in unserem German Office willkommen zu heißen, sagt Heine von Michaelis, MD, NCAB Group Germany. "Im Zuge unserer weiteren Entwicklung, verstärken wir unser Team mit den neuen Kollegen, damit wir den Kunden im deutschsprachigen Leiterplattenmarkt, den bestmöglichen Service anbieten können."
Rena Rahimjan arbeitet in der Logistik und hat ihre Berufserfahrung, bei verschiedenen Logistikunternehmen gesammelt. Rena ist als Kind u.a. in Peking aufgewachsen und spricht chinesisch.

Uwe Zimmermann ist unser neuer Key Account Manager und wird unser Vertriebsteam verstärken. Er zeichnet sich verantwortlich, für den westlichen Teil Deutschlands. Uwe bringt umfangreiche Vertriebserfahrung mit, aus den Bereichen PCB und EMS.

Antonio Paffile beginnt in unserem Customer Support Team, zuvor hat Tony für verschiedene Katalogdistributoren von elektronischen Komponenten gearbeitet.