NCAB Group Italy on September's PCB Magazine.
This is how NCAB Group is actively working to build strategies for a more sustainable and efficient society.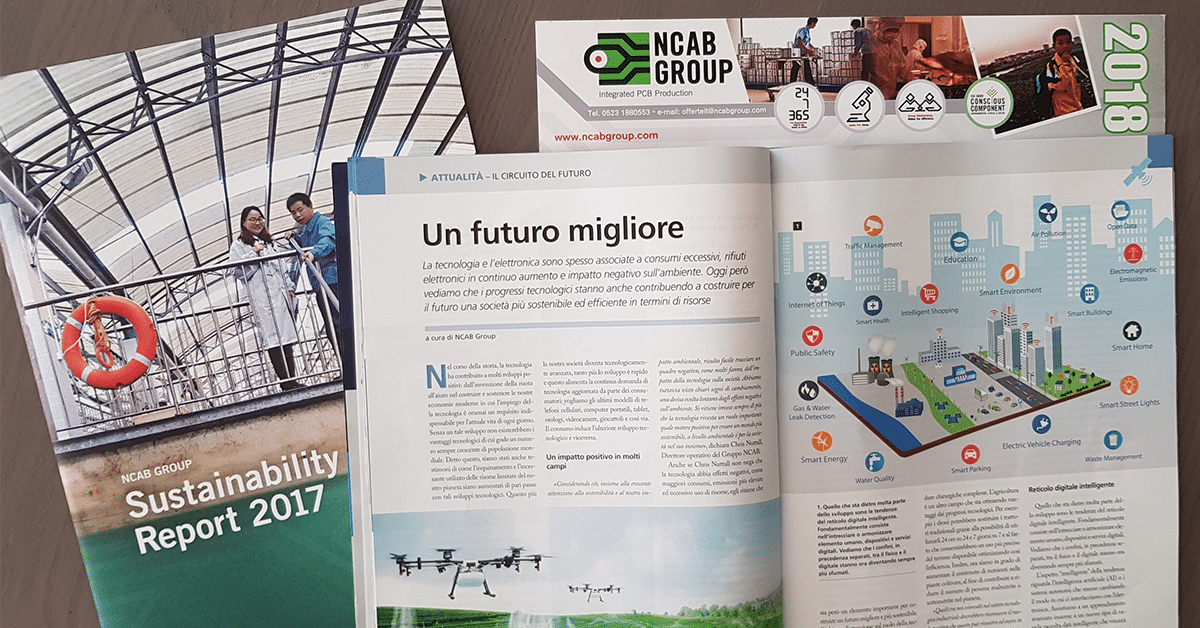 We have set our sights on a future scenario that will see us deliver PCBs for another 100 years! Find out how, reading this article on Italian PCB Magazine of September.
This article was first published in the NCAB Group InFocus Newsletter and are possible to read in more languages here »
Our latest news
Learn all about the sustainability work carried out in our factories.
READ MORE »
On the 16th November, we released our Interim report for January – September 2018.
READ MORE »
The public Chinese New Year holidays 2019 are February 4th through to February 10th. We have made a list of a number of proactive measures to think about to avoid disruption in your production.
READ MORE »