NCAB Group UK Quality award winner
NCAB were one of 42 global suppliers invited to Stoneridge Supplier summit in Detroit, Michigan. There were a total of 6 global awards made, for Innovation, Program launch, Cost reduction, Service, Delivery, and Quality.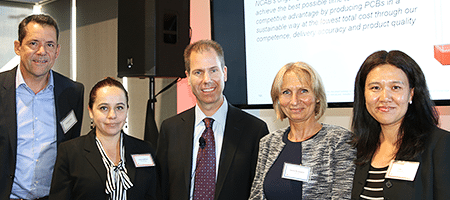 NCAB Group UK won the Quality award, based on their quality performance to the 5 global sites they deliver to. The award was made by the Stoneridge global supply chain management and quality leadership team.
Our latest news
Learn all about the sustainability work carried out in our factories.
READ MORE »
On the 16th November, we released our Interim report for January – September 2018.
READ MORE »
The public Chinese New Year holidays 2019 are February 4th through to February 10th. We have made a list of a number of proactive measures to think about to avoid disruption in your production.
READ MORE »